We get to know the first glaciers up close, against the cold and wind
We are now established on the Qaleraliq Glacier in the Tunulliarfik Fjord in southern Greenland. The camp, accessible only by boat, is located in one of the most inhospitable areas of the world, accessible only to a few. Following the established route plan, we visited some of the most spectacular glaciers in this area, known for its landscapes, protected fjords and impressive icebergs.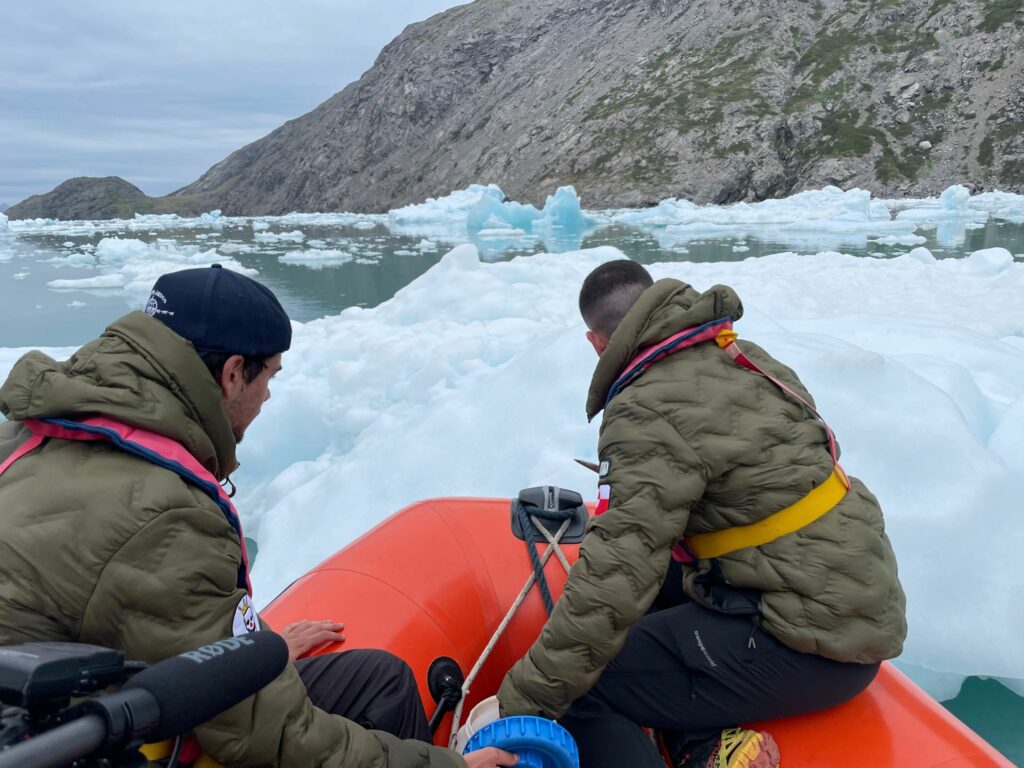 Along this path of spectacular mountains of ice we are not only facing the cold and the wind, but we are also sailing among the great fjords of the area and experiencing firsthand the melting of the Arctic caused by climate change.
We have also been able to approach the front of the Qooqqut glacier, located in the fjord that bears the same name and has a large number of icebergs among which we have been able to navigate thanks to the team of experts accompanying us among which are Manuel Calvo, leader of the expedition; Manuel Calvo Ariza, mountain guide or Carmen Calvo, monitor. This is a very problematic area for travel, but this will not stop us from following our route through the Greenlandic territories.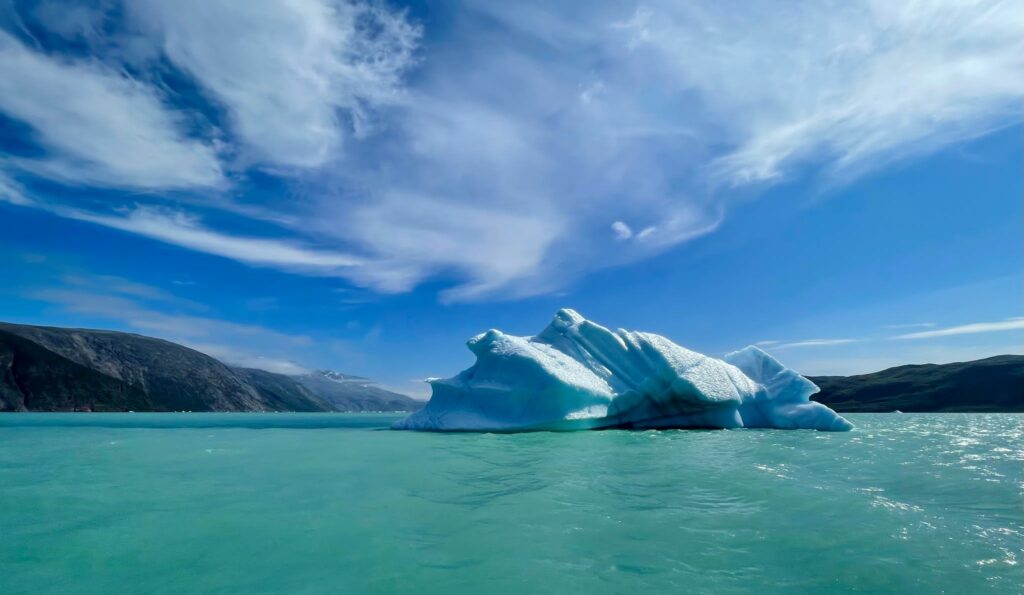 The Arctic Challenge adventure has only just begun, and we will continue with our goal of setting up camp on the Icelandic ice cap.
We will keep you informed in this logbook of all our progress…