We head for Narsaq to continue our adventure
These days we have been able to visit the Qaleraliq glacier, the second of our route, which is currently divided into three parts due to the consequences of climate change. We travel by zodiac, a light boat that allows us to move through the ice. During our crossing we are enjoying our discovery of a large part of the native fauna: whales, seals, foxes or arctic hares are some of the animals we have been able to see. Although it is difficult, we do not give up in our efforts and we hope to see at some point the impressive polar bear that also inhabits these lands… Two days ago the locals have told us that they saw one in the area, so we do not lose hope…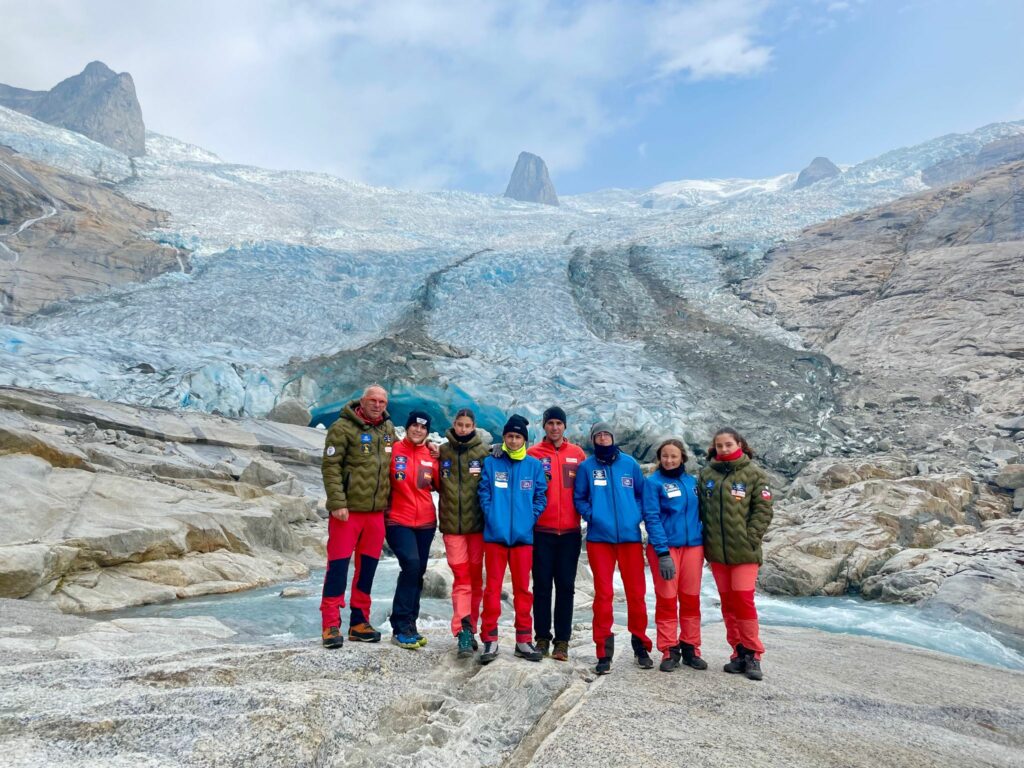 Even though the weather is not accompanying us during our travels, because it is raining and very cold, the attitude is still intact and we are already heading to our next destination: Narsaq, one of the most inhabited villages in southern Greenland, with about 1500 inhabitants, known for its immense plain and also the seals and whales that haunt the area. To get there, we will sail among icebergs and icy waters.
Although the trip has been incredible, we are sad to see the consequences that climate change is having in places like Greenland. The retreat of the glaciers and melting ice is more than noticeable, especially when compared to photos from other years. However, we are aware of how fortunate we are to be able to live this exciting experience and to be able to raise awareness about what we are causing in the world.
We will continue to report on our adventures, so please stay tuned.
See you soon!